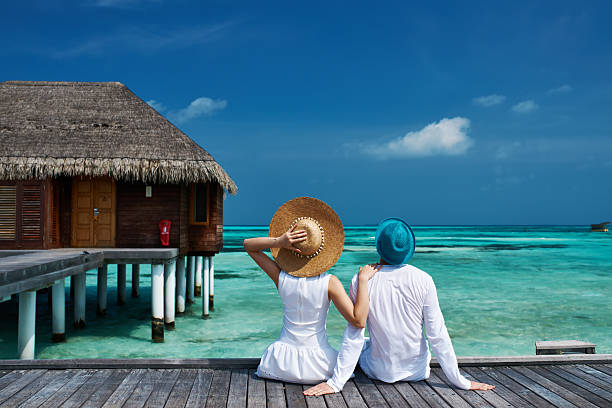 Tips for a Great Vacation with Kids
The challenge is purely 21st century: overwhelming options, barely enough time. And definitely, the stakes are high for parents, whose idea of family vacations isn't confined to R&R. It's an opportunity for the family to bond and for the kids to widen their horizons and increase their new learnings. Of course, budget is going to be a factor, so you have to balance price and profit as your main goal.
Here are tips to help you get the best family vacation ever – each time:Below are tips that can help you do just that – every time:The following are helpful tips to make your family vacation a blast – each and every time:
1. Let your kids help decide where you should go or what you should do while you're there.
The best way you can make them invested in a family trip is to make them feel at least partly responsible for it. Start by telling them how you think it's a wonderful time to go a family adventure. Be clear on the parameters from the get-go – for instance, no traveling longer than three to four hours, and the destination should make everyone happy.
Once the ground rules have been determined, have your children supply the details by floating reasonable suggestions on the where to go and what to do. With the rules set in stone, let the children provide the details – with some suggestions from you – regarding places to go or how to have fun there, and so on. Ask them what they love to do – for some, this may be fishing, surfing or mini-golf.
But make sure you know beforehand how much latitude you're giving, or this approach can backfire. Don't make promises you can't keep.
2. Listen to what the kids say.
Say you're going island hopping because the idea appeals to everyone. So what's next? Let everyone speak. This is your chance to get a feel of what works for the whole family. Promise you'll consider every single possibility.
3. Create a momentum for the arrival of the big day.
Truth is, kids don't have a very good understanding of time and distance, which is the main reason traveling and travel plans can be confusing to them. Child-friendly literature about travel and your specific destination can be helpful. (Whatever helps them make sense of present events leading up to vacation will work great!)
The idea is to help your kids manage excitement or even fears, if any. Be more particular when talking to them. For example, instead saying you're a week away from traveling, say something like "We'll see the dolphins in after seven more sleeps." Rather than saying you're four days away from Africa, make it more interesting by saying, "Four more dinners and we'll see the zebras!"
Finally, have the children pick and pack their own clothing and other essentials, including one or two stuffed toys they may want to bring for comfort. Let them practice autonomy and independence from a young age. In fact, it should be one of your goals each time you plan a vacation!
The Art of Mastering Vacations